Vintage Doll Cosmetics
Grace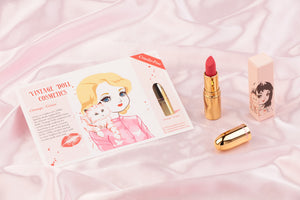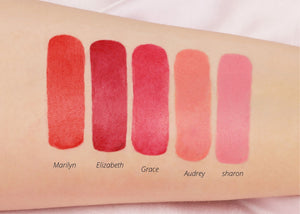 Great Red for Irish Girls
As an Irish-American girl with very pale skin and blonde hair, every other red lipstick makes me look like a clown. But since this was named after the ultimate Irish-American diva, I gave it a try and it is beautiful! It gives that old Hollywood glam red-lipstick look without making me look like a clown. I haven't been able to find any other shade like it. This is my go-to lipstick!
So gorgeous 😍
This lipstick is stunning! I'm amazed by the colour! It's also, long-lasting and become my go to lipstick. Absolutely a favourite!
Will order again
I was pleasantly surprised at this colour. Love it and wear it often!
The Perfect 1950s shade that isn't "just red"
I love this Grace lipstick! It is a more unique color from that time, which is what makes me love it. It's a pinky red on me, if that makes sense. Wears great!