Vintage Doll Cosmetics
1950s Eyeshadow Palette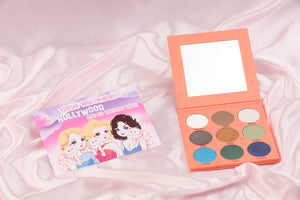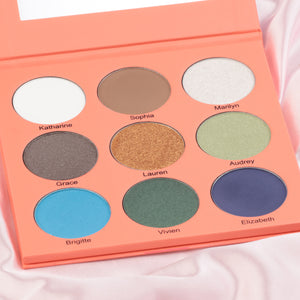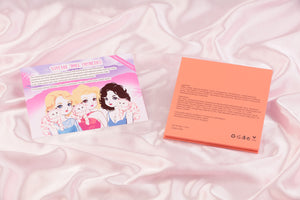 Feels authentically vintage
I love this palette, the quality of the shadows, and the authenticity of the shades. I was surprised at how many looks I was able to create, from professional workday looks to quirky/vintage looks during my off time. I have a cooler skin tone and feel like most palettes have too many warm colors and the shimmers are in the wrong shades. Not this one. This is an incredibly beautiful, well thought out palette that I would buy again and again. Please keep selling it. A+, 5 stars.
Gorgeous Palette!
I love this palette! The colors are gorgeous and nicely pigmented. These eyeshadows go on smoothly, are blendable, and have no fallout. Another plus is that the colors in the palette are nicely coordinated so you can get several different looks by mixing and matching the colors. The pans are generously sized, and the packaging is really pretty! I'm super happy with this palette and can't wait to try out the others. I should also mention that this shipped really fast and a lot of care was taken with packaging this for shipping.
Great products, Fast Service!
The products came very quickly, especially for "international shipping" to the US from Canada, and the products I bought were AWESOME. I love that the palette is actually based off of swatches from that time period. If you have a gal or pal in your life who loves vintage things, this is your one stop shop!
Fabulous palette!
I absolutely love this palette!! Each shade is wonderfully pigmented and stays put once applies, I love that it has both blue and green eyeshadow (they've been so hard to find until recently!) in addition to the neutral browns and glittery silver & gold. I also love that the pans are so big, I can wear this palette to my hearts content without worrying about running out of any one shade anytime soon. Definitely going to collect the other palettes!! ♡